Content distribution is hard. Getting in front of your target audience is getting more and more competitive. The new challenge is to reach customers by providing stand out quality content amidst all the noise.
For those of us trying to get our quality content seen, we search for new avenues. This brings us to the Medium blogging platform.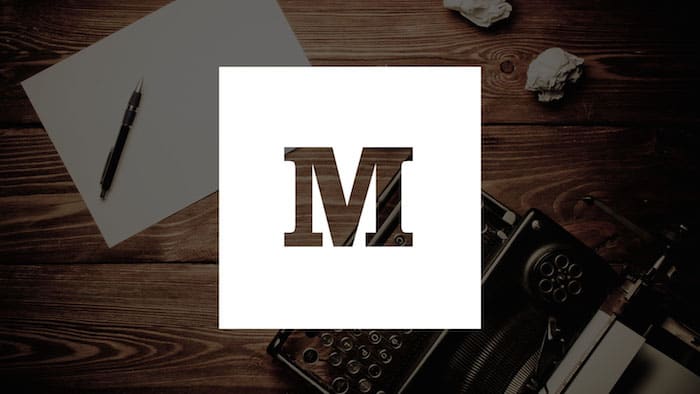 The below post covers how to get more views and recommends on Medium and how to use publications to reach new audiences.
What is Medium?
Medium is categorized as many things: a publisher, a blogging platform, a crowd sourced magazine and a content management system. It was launched at the end of 2012 by Biz Stone and Ev Williams (Founders of Twitter and Blogger).
You may be wondering, what makes Medium different from the dozens of other websites that are designed for blogging, and why did a handful of venture capitalists invest a total of $25 million in this start up?
Using their algorithm, based on factors such has how much of a story is read and how many "recommendations" it gets, Medium allows anyone to post content and have it promoted based on the content quality, not the author's popularity. Democratic in principle, visitors see the content which is most read, and the lower quality pieces drop to the bottom.
This new platform, and it's algorithm, presents an amazing opportunity for marketers to reach new audiences…
Why Use Medium?
Content marketers are becoming increasingly interested in Medium as a marketing platform, and for good reason. As Contently reported earlier this year, Medium is where some big named brands are posting their content. For example, BMW has posted publications, and even President Obama published content there.
Medium enables you to reach a new audience. In particular, an audience that enjoys long-form, personal content. It's a lot like guest blogging, except you don't need to pitch it to anyone. You can publish it in a matter of seconds.
Medium has a large audience, and the design is impeccable, making it easier to use for everyone involved.
The open forum and pretty design is not the only reason Medium is a viable platform for your marketing efforts. The platform also offers a free avenue to reach readers. You won't have to spend time setting up your posts like on WordPress, and it is easy to achieve an amazing design with little effort.
How Do You Publish on Medium?
Anyone can join Medium for free and start writing. Once you sign up using an email address or social media log in information, creating content is easy. Simply click on "Write A Story" at the top right and you are redirected to Medium's elegantly simple editor.


Once posts are created, they can be posted alone or in Publications. Publications are collections of articles that are curated into sets of posts and you can post to an existing one, or create your own. More on how you can use publications to get more views later in this post.
How Do You Get More Views on Medium?
How can you stand out? Being that Medium is built to help intuit quality content, the better you are at being genuine, original and creative in your approach to the public, the better your chances at a sustained or even increasing consumer base.
There are, of course, a number of ways to go about getting traction on Medium to help gain followers and views. Here are a few tips:
Create awesome content
According to Greg Muender, a Medium expert who published a book called "The Ultimate Guide to Medium", Medium readers aren't exactly the same kind of readers that you'll find on other places on the web. According to Greg, Medium readers prefer authentic pieces rather than educational ones. They like personal stories with epic twists, honest insights, and hard lessons learned, especially the type or story that most people are afraid to write publicly. For more, I highly suggest you listen to my interview with him on my podcast, episode 41.
Contribute to Publications for More Exposure
Because publications are not only created by Medium, but also by users, you can create a publication that is specifically dedicated to your craft or specialty. Creating a publication is like investing in a house and buying it. You're in it for the long run, but you may not see any returns for a long time. When you start your own publication, it's yours, but it takes time to build up an audience of readers. Personally, I see contributing to other publications as the better option.
Writing for other publications, on the other hand, is more like renting the house. It has less risk and more immediate benefits. Many existing publications have large audiences, so getting published in one can mean great exposure.
There are two ways to go about becoming a writer for a publication: Passive and active. The passive route is just creating great content and telling great stories while waiting for a publication owner to find you and ask for you to write for them.
The active route is going after publication owners and asking to be writer. This may mean tracking them down through Twitter or other social media sites. Be sure to only go after publications with large audiences so it's worth your time.
Getting a publication to include your post is very similar to guest blogging. When you contribute to publications the post gets in front of their followers, giving you the opportunity to reach even more readers.
Publish visual content
Pictures are worth a thousand words. So, if you're looking to keep your posts shorter and full of richer content, why not add visuals such as photographs or illustrations to help relay stories?
To get more people to click on your article, you need an eye catching relevant photo (preferably not just stock photos). Fortunately, Medium makes it easy to import images and make them look awesome. Large images at the top of posts look especially good. Make sure to be strategic in how you place your images. Use your images to break up the story while allowing the ready to digest what they've just read.
Medium does a great job of displaying images. Its UX design is just phenomenal. See for yourself. I've been using my own Instagram photos to make sure they are unique and high quality.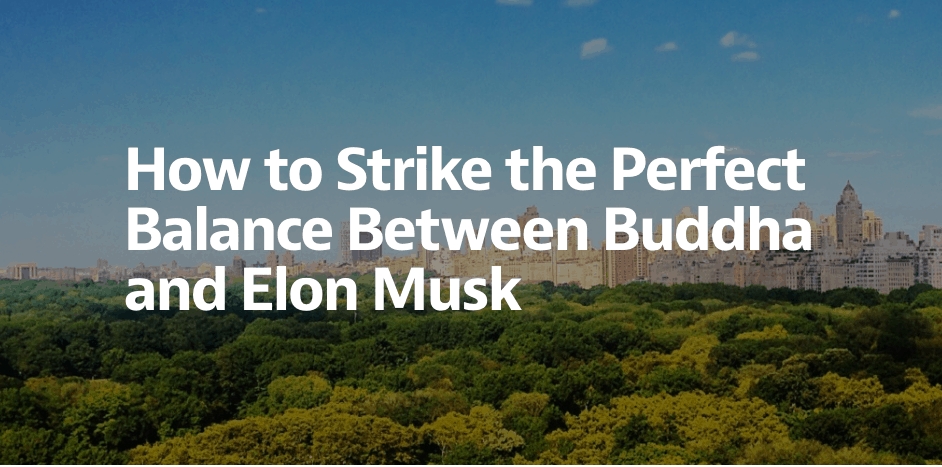 A good title is also key in piquing the interest of readers (how or why titles often work well as people like to learn something). Best practice is to layer the title in the image and include it at the very top. This will make a more attractive thumbnail as well.
Get more recommends
A key component to getting more traffic to your Medium posts are recommends. Recommends are the equivalent to a "like" on Facebook. But it's more powerful. When a user recommends a story, it gets shown to all of their followers. An email is sent to their followers notifying them of the new article.
It also plays a big part in Medium's algorithm for determining which posts they should be promoting on their homepage. The more recommends you get, the better your chances are of getting picked up by Medium. Once they promote your article, your view count can sky rocket.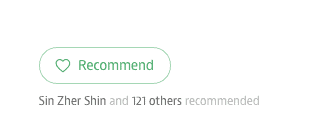 To ensure that you are getting as many recommends as possible, include a call to action at the bottom of the post asking readers to recommend it. This may seem a bit pushy, but Medium is still a relatively new platform, so new readers aren't yet familiar with how it works, so don't feel bad reminding them. You can also ask friends to recommend it, and asking Medium as well. As you can probably assume, if Medium recommends your post, it's very good news and will result in more views.
How to Gauge Your Performance on Medium
Medium is built to give it's you access to a plethora of information that can clue you into to how your posts are being consumed.
One of the statistics show how many people follow you, which can help you gauge how many people see your content as quality and want to view it regularly. However, what really makes Medium special are the stats which show you your total number of views, reads and recommendations for your posts.

The Reads and Read Ratio information is what is used by Medium to help filter out content that is sub-par in quality in order to promote the good stuff. If the vast majority of readers who view your posts read all the way through, Medium assumes this is because the content is higher quality.
Lastly, there is a little-known additive called "Referrers" which gives you information on how people find your stories.
Though this isn't on Medium directly, another way to gauge your performance is to check how much traffic you're getting to your site from Medium. If people are going to your website from Medium, then it's a good sign you are writing posts that they like. Of course, remember to include links to your site in posts and in your Medium profile.
Key Takeaways
If your customers are on Medium, you should be there too. People on Medium enjoy long-form, personal content. If this is your demographic, and the type of content you produce, you should be publishing there.
To get more views on your posts, produce high quality article, ask publications to syndicate you, ask for recommends, and promote them on your social channels.
Over time, Medium can be a great way to reach and engage with new audiences.
Not sure how to get started? Follow me on Medium and you can see what I'm doing. Want me to recommend your post? Comment the link on this post and I'll check it out.