I interviewed my friend Matthew Capala on the latest episode of my podcast. Matthew is the author of SEO Like I'm 5, blogs at SearchDecoder.com and is an adjunct professor at New York University. He has deep expertise in search engine optimization and content marketing and provided some extremely actionable and valuable advice on how startups can get traffic and acquire customers. You can read the highlights of the interview below, or listen to the entire episode here.
Reaching New Audiences Through Content Distribution Platforms
Mike: I know you're fairly active on Medium. How does Medium fit into an overall content strategy and overall blogging strategy? Blog on your own website, blog on Medium, blog on both. What do you think?
Matt: Mike, yesterday I started teaching an online class an NYU. It's the first online class I've ever taught so I'm having just a really cool experience with learning how to use the software and manage a lot of people around the world who pay for the class. It's about social media analytics.
We had a conversation yesterday when I went to the class about how we should pick social media platforms when you start a business or when you draft the content strategy, growth strategy or startup marketing plan.
First off, I always say–this is, again, an exercise that I recommend in the book SEO Like I'm 5–which is basically playing to your strengths. First, YouTube is a great channel, for example, because it's the second-largest search engine in the world and you can tell amazing stories with videos. But are you good in front of the camera? Are you a videographer? Do you know how to edit videos? Can you scale the process? Can you do a lot of videos for a long time? Is that your medium? You always took at time, talent and money. Do you have the talent to do it? Do you have the time to do it? Podcasting, for example, takes a lot of time. You would need the money because you would need, maybe, to outsource some of the production editing. Do you have the talent for podcasting? Can you be a host? Are you able to be an interviewer? Are you a good writer? People say, "I've been blogging for five years or two years or five months and I see no traffic, no results. People on social media don't care." I'm like, "I'm happy to help you. Send me one of your blog posts." Then I'm like, "It's just not good writing."
First off, I write about topics like startup marketing and SEO entrepreneurship–life hacking, growth hacking, so much content out there and so competitive. So if I write another blog post about "here is how to do keyword research," there's so much content out there, nobody cares. First off, try to find unique topics to write about. Focus on the headline; 80 percent of success is the headline. Be descriptive with the headline and be catchy and all those things, but also make sure that you intertwine your own personal story into every blog post, every piece of content, because there is so much information about every possible topic that you need to pour your own sort of experience into it to make it good. That's the first consideration.
Now the way I like to look at a social media platform is, do I have the talent? Can I really be successful on this platform? What are the platforms that can offer me high growth? Platforms with home pages are, in my view, the best platforms to start with. I ask my students in my NYU class, "How many of you use it as a consideration and criteria when you map out what you're going to be sharing and stuff like that?" They say, "No. We just stay on Facebook and Twitter because there's more people on those platforms." I tell them, "Use different criteria."
Does the platform have a homepage? YouTube has a homepage. If you go on the homepage of YouTube, that's how videos get viral. SlideShare is another platform that I really, really like. All the business, all the entrepreneurs probably went to college or had some kind of a bullshit job when you had to use PowerPoint, so you probably know how to use PowerPoint. You can tell amazing stories with PowerPoint. I found a way where all of my decks got on the homepage and I get a little traffic on slideshows. Then I would need to include selections. You look at my slideshows; at the end of it I would say, "Go to my website. I have a free newsletter or I have a free ebook. I recommend you buy my book." Then I would track results. SlideShare really has cool audios. It's not like Facebook where it's moms and teenagers, but it's really the people that are great to be, entrepreneurs, startups, the audience I want to speak to. LinkedIn bought SlideShare and all of a sudden the training feature got free. Jump on SlideShare, it's a really cool platform, integrate it into LinkedIn.
Blogging Platforms: Where to Blog
Matt: LinkedIn is a great platform as well. Whatever I've accomplished on the Internet I owe to blogging. I owe it to SlideShare, LinkedIn, Medium and Twitter; not so much Facebook, not so much to Google+ even though I'm an SEO. I like those platforms.
I like Medium as well for a couple of reasons. Medium was really good in the beginning because it was sort of closed and I got there early and it had a homepage and I got really amazing feedback from people. It has great tools for collaborative writing. It's really great for exposure, for growth. But then they opened up the platform and they made all the changes to how the collections are structured and users and editors, and it became much harder to get traffic from Medium. I used it in the beginning. You asked me a question whether you want to read books and stuff like that. In the beginning I used Medium for original posts and now I'm doing more reposting. I managed two collections on Medium, one about personal branding and the other one about SEO.
I think right now on LinkedIn and Medium I usually repost. I try to link the blog posts that I spend a lot of time writing. I do guest posts on The Next Web, for example, which has this huge audience. This is another really important consideration for all the Internet marketers and businesses who want to grow online. Don't only post on websites, don't be the snowflake in Alaska. Blog over time, over a couple of years; if you blog regularly eventually Google will find you and you're going to be able to build your own community and get more and more business to your website. But go where your users are. Go on other websites and write there. I do a lot of guest blogging and that's how I get a lot of traffic. I would say guest blogging is so important.
Mike: There are a few things you said there. One of them is playing to your strengths and thinking about the medium that you're best suited to do; two was the personal stories and the personal experiences. The more I study content writing and things like that, the more I see how important that is just to sort of be unique and be authentic, really be personal. I think we're both fans of James Altucher, he's probably the best at doing that. I'm definitely trying to do more of that, particularly with the podcast.
This idea that you mentioned, Medium was not competitive at first and you were one of the first people on there and you got traffic. That idea of just finding the platforms that are sort of under-competitive or under-used, sort of like we were talking about podcasting and Amazon, just the idea of platforms with a homepage and how you can get that sort of exponential reach like SlideShare and Medium, how they have homepages.
How to Produce Book Content Through Blogging
Mike: Speaking of under-utilized platforms…Amazon self-publishing. You just put out your first book, SEO Like I'm 5. First off, how was your experience just writing and self-publishing the book?
Matt: It was tons of fun, Mike. The whole publishing industry is just upside down right now. The idea of a publisher is just becoming one of those industries and gatekeepers that are really kind of in danger today. I think there's still a lot of value going with the publisher, don't get me wrong. But first off, it's quick. You don't need to wait two years or a year before you publish your book. Second, I'm not a fiction writer; right now I'm more of on a how-to book so I'm not writing romance novels; the process might be much different. For nonfiction, the best nonfiction books are built on blogs, whether it's Seth Godin, Tim Ferriss, James Altucher. All the rock stars, they didn't lock themselves in a cottage and just pull the plugs and brought out the old typewriter and disappeared for a couple of months, and then the publisher opened up big distribution and marketing. It's not happening these days. Whether you go with the publisher or not, you're still on your own and you develop your own audience.
The way you do it is, I have an interview with Nina Amir on my blog. She talks about entrepreneurship. Her book is How to Blog A Book. I did a lot of blogging. I did a lot of interviews in my blog and then I edited the whole thing. It just was really good content. From there I kind of figured out the outline of the book, and my idea was to really make the book a resource story. The title is a little bit misleading, SEO Like I'm 5, The Ultimate Beginners' Guide to Search Engine Optimization. The first thing I say in the description of the book is, "Make no mistake, this is not SEO for Dummies". The book is for forward-thinking business owners, for entrepreneurs, for guys like you and I and your listeners. But it's really broken down into steps that you can take. It has so many different resources and tools and walkthroughs. I got such great feedback after publishing. I would say that my whole promotion strategy was based on tapping into my community and really reaching out to people, blogging about it and things of that nature. I went after the couple important keywords for me: SEO, beginner SEO, SEO for dummies, search optimization. There's about eleven thousands books on Amazon, some of them are publishing houses, the criteria. Very quickly I got to top ten on all of those keywords and then top five on SEO.
Making Your Content More Memorable to More People
Matt: The way I did it with my book, I really wanted the book to be very visual because you read, you forget, but you read and you see and then you remember a little bit longer. You read, you see, then you act, you retain. The book is text, it's a lot of visuals and it's a lot of cool exercises along the way which I think the audience really appreciated. But at the same time, I placed the book on Kindle at $9.99, which is like the highest price point. I'm competing with books that are $0.99, and they're obviously getting more downloads but I really wanted to build something that was more valuable to people.
I recently interviewed Haresh from India on my blog. He's a decoder and he also wrote a lot of books. He's the top one on certain categories on Amazon. I asked him for feedback. I asked, "What would you do if you were me? How would you market it better?" He was like, "Lower the price point on your Kindle book. Lower it at 4.99." He said, "Listen, Matt. If you do the math, you still can make the same money but you're going to get more people knowing your book. When more people download your book, then people who downloaded this book also enjoyed that book so Amazon does the job for you."
I'm launching a book in the next couple of days. It's more sort of under the radar. It's not going to be a big post like I did last time because it's only Kindle. It's 99 SEO Tools for 99 Cents. You can get the book at SEOToolbox.me and you're going to go to Amazon. Basically, I got some reviews from Huffington Post on small business trends recently and from NYU students because I use the book as a textbook. They were all telling me, "Matt, the most valuable part of the book is all of the story, all of the exercises. But we also love all of the tools you mentioned because you did really thorough research." What is the tool I used for link building? What are the tools I use for website audit? They said, "These are really good reference. But then I have to go back and I have to look for those things." I was like, "This is great feedback. Let me do this resource. Let me create this Kindle book with ninety-nine tools where you can just have the Kindle book, the type of content with links." I really created this for my NYU students.
Promoting Your Book With Your Other Book
Matt: When you think about it, if they're all downloading to book, that's really what I need to launch something on Amazon. But yeah, rather than lowering the price of my book, I'm launching another book which is like a companion guide that's going to promote my first book. That's my strategy. I'm planning on having two books in top ten for SEO within the next couple of weeks.
Mike: I think that's brilliant. First off, putting out the book that people want to read. People told you they want to read about ninety-nine tools so you deliver it, and you deliver that book. You're delivering that value to them and then using that as a kind of lead-gen for your major book, so now you have two books and just blogging the book.
Self-Publishing vs Publishing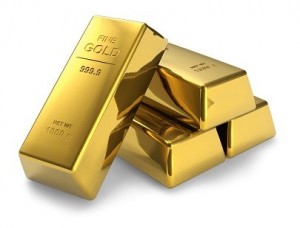 Mike: It's ironic about the publishing industry. You need to have an audience in order to get a publisher, and if you have an audience you might as well self-publish. It's kind of chicken and egg there. I'm big on self-publishing.
Matt: Let me tell you, Mike, what's good about the publisher. What's good about the publisher is they can give you advance. If you give me $50-100k to write a book, I'm gladly going to take it, take a semester off from NYU and go to Costa Rica in a BnB like you did in Europe, or somewhere and go and write a book. It's not bad. But I think, if you're looking to make money out of your book, it's different. If you're looking to write a book for lead generation or marketing, it's a different strategy as well. I think many people are writing books for, kind of like, "I want to do more speaking, I want to increase my credibility." That's one way to do it. I've done ebooks in the past, I've done a lot of that. That wasn't my motivation. My motivation was really the passive income, and yeah, I got more speaking engagements and stuff. If that's your objective then you need to price your product in a way that really offers the value that you're giving away. Don't price yourself at $0.99 because first off, ebooks on Amazon or Kindle that are publishing between $0.99 and $3.00, they give you only 30 percent profit, and between $3.00 and $10.00 they give you 70 percent. But I think the pricing strategy on Amazon is very important, and then you can run all those promotions down the road. But I rather went with the high-premium book and then launched the companion. Also, you redefine what the book is today. Mike, you have a lot of good books, and your latest book about the startup ideas is on my to-read list. I'm reading five books at a time all the time, but it's on my to-do list and I'm excited about it. But also, some of the books like a hundred ways to–I don't know–write a better post or whatever, you can also create a list-type of ebook but don't price it at $10.00. Depending on what you've written and what your strategy is, adjust your price accordingly.
Mike: Yeah, that's smart. That makes a lot of sense. There's sort of different strategies you can do. If you want to use Kindle Publishing to market another business like speaking gigs or consulting or whatever else, then I like the pricing strategy and I like that as a strategy in general, using a book as a marketing tool.
Mike: I think I told you I've been testing out some ideas around helping authors. I've been talking to lots of different types of authors and I actually published some of those interviews on my podcast as well. I talked about it a couple of episodes ago. Across the board, everybody that's already been published, the publisher, they love the events. They would complain about the publisher, "They're not like this and they're not like that," and all these things that are so appealing about self-publishing, but when it comes to the events, the events trump all.
Matt: Yeah.
Mike: But along those lines, did you feel like anything in the self-publishing process was a little bit too challenging? I feel like publishers provide all these awesome services for authors that are super-needed, but with self-publishing you sort of don't really have anything. Was there anything for you that you felt was a little bit too hard that could have been improved with software or otherwise?
Matt: First, Mike, let me talk about the advance. There's only a very, very small percent of authors that are going to get any advance. Those advances are in no way a sustainable type of income unless you are Donald Trump or one of those guys.
Second, I'm Polish. I came from Poland ten years ago. I worked all kinds of jobs like construction and being a busboy and all those things. Today I have a book on Amazon and I'm self-published or whatever. For a guy like me, and Haresh who I interviewed on my blog recently, or if you are in India or if you are in China, or maybe you got a book from the library and you just are driven and you did a lot of research and you are passionate, wherever you are in the world and if you're good with your language and you have creative ideas, in theory you can just write a book. Kindle may not be beautifully formatted, but you can technically upload it very hassle-free.
If you are serious about it and you want it to look professional and you have images and you want a nice cover design and you have to use HTML code to do stuff like bolding descriptions and getting the reviews and all those things then it becomes a little bit more challenging. I think it's just very important to just understand that first off, if you go to the publisher, you have to handle a lot of rejections. Some of the books, like Wool by Hugh Howey who sold like a million copies on Amazon, it's a sci-fi novel. A publisher approached him; I think it was Simon & Schuester. They approached him and he didn't sell the digital version, only the paperback version. They released the rights to his movies; they're making a sci-fi movie out of it. Then you have Fifty Shades of Grey that was rejected by every publisher, self-published. We have James Altucher's Choose Yourself. We have so many books where they were rejected, and then you have all those guys who are rejected, rejected, rejected. Sometimes I think people just get rejected and they give up. Try it with a publisher if you think you are a good writer and you have something to offer, but don't use that rejection as an excuse to give up.
That's what I think. I think it's important to just go in. The first book may not be a success. You can delete it actually on Kindle, right? Publish it, you can delete it. I would say the most challenging for me was the formatting on Kindle. That was the most challenging. The rest of it was fun and was just a good experience. I had a lot of fun.
Mike: Awesome! Yeah. Those are good points whether or not, considering not to go with the publisher.
Make Your Audience Laugh and Learn
Mike: Last thing: SlideShare. You mentioned you've been pretty big on SlideShare. In terms of the design, do you just design your slides yourself?
Matt: Yeah, I design slides myself. Also, going back to your question about designing a book by yourself, I have tons of fun with Fiverr. Fiverr.com is a platform where you have designers all over the world. I asked a guy from the Philippines who was a graphic designer to do a lot of cool images for my book and my slideshow decks.
For example, I talked about the good, the bad and the ugly about SEO. I talked about the spam and the white hat and black hat SEO, and I talked about the Wild West of SEO, the "new frontier." I talked about Google being the sheriff, like those updates Panda, Penguin and Hummingbird. You can do a lot of images with really cool themes, so I did a lot of that on Fiverr. Then I used those images in my text. I designed all the things myself. People use stuff like Pressie or Compile.com, which are really good tools to build effective texts. I'm a Mac user, I use Keynote and I just have fun with it. I go to Creative Commons. I go to Wikipedia Commons. I go to Photopin.com and I just get some images; I make sure I give credit to the authors and make sure that I'm not stealing any type of work. Make sure you tell stories not with texts but with visuals and catchy headlines, because that's what the medium is for.
If you go to SlideShare.com and you type in my name, Matthew Capala, and you find some of my decks, one of my most effective decks or the decks that got really the biggest movement was basically what you can learn from Borat about social media. I forgot the title of the deck but we talked about Borat and just making a lot of cool names. I put those slideshows and it had educational value and I talked about entertainment. Gary Vaynerchuk, author of Jab, Jab, Jab, Right Hook, a really informational book when it comes to social media. I think that's about "info-tainment." He's a guy I follow and he knows a lot about social media and growth.
Create something that has educational value and also entertainment value. Borat was the entertainment and social media was the education. SlideShare is also embedded with content, embedded with videos. Buffer picked it up on their blog and Buffer is a great example that I give in the book as well.
You know Buffer because you're in the industry. It's a social media platform like HootSuite, an automation platform, if you will. They build this product, and one of the co-founders, I think his name is Leo, basically guest blogged for nine months straight and built like a hundred thousand users on the platform Buffer and it got big. It's a famous case study. If you Google "Buffer guest blogging," you'll see some of those case studies. But if you guest blog every day, and say you guest blog on Masterbowl and you move up as an author in the world, he just built the whole thing guest blogging. It's another case study. They picked it up on their blog and their blog has a lot of viewers and The Next Web picked it up. Then I was featured. I was crazy because I was "ten best social media slideshows of the year" or something like that, and I look at all those guys like Rand Fishkin and his amazing deck, "Why Content Marketing Fails," and Guy Kawasaki. And then I saw my Borat deck and I'm like, "Yeah, it worked."
Think about it in those types of categories. Try to educate, try to tell a story and try to entertain. Don't try only to educate because then you're going to be boring. Don't try only to entertain because then you're not going to have sustainable value to offer.
Mike: Yeah. Great points!
Smart and Creative Growth
Matt: I'm launching right now a lot of online courses and trainings and building a business. Actually, I meant to ask you for feedback, Mike, because I just recently bought a URL. It's also going to be kind of marketing and SEO and growth hacking trainings for startups. I bought this URL, startupbattery.com. I felt like it could work. I'm not sure if I'm going to use it, but that's what it is right now. But yeah, people are always like, "Let me just figure out what somebody else did and how Facebook got big, how all those startups got big," and they want to replicate those steps. If something is already done and they've written books about it and blog posts, most likely following the same exact strategy may get you good results, but not the same results. You have to pave your own way.
Think about Birchbox, for example. Two ladies from Harvard and they're here in New York and how they started: They started with a need and ten people, family and friends. Mark Zuckerberg didn't start Facebook targeting the whole universe and the whole world. He started with Harvard and then a couple colleges. You have to really start small and just be very creative in how you grow it, and not only following in other people's footsteps. I always kind of try to ask questions and I try to learn each platform. I always try to understand the algorithm behind the platform. On Facebook, if nobody sees my post, how the EdgeRank works. Amazon, there's an algorithm there. SlideShare, there's an algorithm. Just focusing on those metrics that really matter and people downloading your content, liking it, sharing it, commenting on it, linking to it. If you know the metrics, they're going to get you to the number one position. What's your strategy to specifically drive those metrics? How can I get those hundred reviews without paying for them or being unethical, which I don't ever advocate? You have to be creative about it, right? You have to be really creative.
For example, in SEO Like I'm 5, this is only available on Kindle, I say you spent $10.00 on the Kindle book, but if you act on those principles and if you write a blog post and you show me that you've read the book, and you write about a couple takeaways from the book and you share it on social media where you benefit because you've learned, and you apply those principles. You can do it on Medium, you can do it on a blog and whatever you want, on YouTube, on a podcast and then you email me, I'll give you the money back. You get the book for free. I stole that idea from James Altucher; steal like an artist, right? But yeah, just be creative with everything you do. Just be super creative.
Mike: Yeah. It's smart about doing new things. It actually goes back to something we talked about before. I just got done reading the Peter Thiel book called Zero to One.
First off, he says that sales and distribution and marketing is one thing that can give you a monopoly and it sort of almost trumps all things. He says that it takes sort of testing out different distribution channels and usually one will work, but it's just a matter of testing out. Maybe a lot of those experiments will fail. Maybe the podcast doesn't work. Maybe the blog doesn't work but maybe YouTube works. It takes some integrating and testing, I think.
Let's say we have a startup, and of course we want to rank on Google, just using Google as an example. Obviously that's where people find information and that's where people go to shop now. It used to be you listen to the radio, you watch TV, that's how you find out everything on the ads. But now people just type into Google and that's how they find stuff. Obviously, if you're a startup you want to be there where the eyeballs are so you can get in front of the customers.
How to Dominate a Niche
Mike: What's the first maybe one or two or three things that you would do if you're just starting out as a startup to rank if you're an e-commerce site and you sell candlesticks or whatever and you want to rank for candlesticks? What's the first couple of things you would do?
Matt: Buy a domain, candlesticks.com. Yeah, seriously. Let me go back to Peter Thiel and Zero to One. I haven't read the book just yet. I actually purchased it on Amazon; it's on my to-read list. I listened to his interview with James Altucher on James Altucher's podcast so I know the concept behind the book. He talks about many different things. I'm not really familiar with the distribution idea that he discussed but it also talks about this idea of building this monopoly in a niche. I think it's crucial.
When it comes to SEO, when you're just starting out, it's about building this monopoly in a niche. Let me just talk about, let's say, ten tips for startups and entrepreneurs, for people who are just starting out and want to kind of make business and thinking seriously about growth.
First off, when you're getting started, be strategic on the domain you buy. Either make it kind of like a brand domain, which has a short domain name, or try to include a keyword in your domain. I just mentioned that I bought domain–actually, I bought it today–startupbattery.com. First, I like this idea of battery because "battery" gives an engine but "startup" is the keyword.
Don't use sub-domains, ever. Consolidate everything on a top level domain. Never build anything like–I don't know–blog.domain.com. Everything goes on the top level domains because there's this metric called a domain authority in SEO. As you build and grow your equity, grow your traffic and grow the authority of your website, as more people find you and link to you and discover you, you'll want to take advantage of that top level domain.
My friend, Sankar, runs SEO for Priceline. Priceline.com is one of the biggest websites and they have really good domain authority, really authoritative website. They were a startup launch as well. But now they're really big.
Let's say that you are targeting keywords like "travel to New York" or something like that. You may be are a startup–I'm just going to give an example–here in New York, and maybe a hotel or a travel agent or whatever and you start blogging and podcasting about "I'm going to write about when you travel to New York, here is where to go to," and "If you travel to New York here are the five things you should see." You don't talk about yourself, you talk about the value you can bring and you become that reserve of information, and over time Google will be seeing you, as Peter Thiel said, as a monopoly in the niche. As opposed to going after keyword "book travel" or "New York hotel" you're kind of going for the boutique hotel in New York or something along those lines. You try to dominate that niche, monopolize that keyword, or more of like a whole trail of keywords, and that is competitive.
But still, if Priceline sees that keyword and it makes sense with them, they can just put a landing page about travelling to New York and they will just link to it from one of their other homepages or whatever, and because the authority of the domain is so high, they're going to trump your blog and your startup.
It's very important to think about the domain authority and invest in the domain over time. You can eventually beat Priceline, be the top player, but it takes time. In the beginning, definitely start with WordPress, unless you're building something like a technology platform. But people don't understand it. You can have a domain.com, a top level domain, and you can use different technologies. You can have a blog in WordPress and a main site and build something else and they can all live together in a top level domain. But definitely have your blog at WordPress.org. I use "Canvas" theme or template, which is with themes, and it can customise very well.
Second thing you do is download Yoast plugin.
Using Networks and Tools for Greatest Exposure
Mike: Yeah, a lot of super awesome stuff there. I just wanted to throw in some quick questions along the way. One is, with the top level domain stuff. Let's go with your startup battery example. You have startup battery and maybe you have your video courses on your top level domain where people can buy courses, and then you have your blog to boost your SEO and boost your ranking. How does that look structurally and logistically? Is your blog "blog.com/blog" or is it one site? How does that look logistically? I have one more question after that.
Matt: This is a good question. Logistically, I want to create a structure with my website where I have a clear hierarchy. I'm going to envision the main section of the website, optimize those sections for certain keywords and certain themes and then build the whole structure.
I already built a website that is optimized for traffic and has a community and is my kind of–I would say–hub for blogging, it's SearchDecoder.com. I know what it takes to build a website like this and even with budget and with the influence I've built online over the years, it's still a lot of work to build. And you know that, Mike; you've set up college from scratch. Again, right now my goal is to build. One of the websites is going to be that type of website.
Let's say for example that you want to sell something. You have two options: you can go to shopify and create your own e-commerce website and you can name it Startup Battery, or Startup whatever, and then create products there or use Tadora or other services like that or Coursera, for example. But it's really hard to drive users to your own online store. Who are you? Why would I buy from you? Rather, I would set up on Amazon and then build StartupBattery.com and then widgetize the whole website so you have courses and you have books and you have something else. Some of those things, basically you'll see it on my website, when you click to buy you may go to Udemy.com or you may go to Amazon.com.
If you read GrowthHacker.com or some of the communities online and you see the case studies, let's say that you have a product, you sell t-shirts or whatever. You start at Shopify and then you bought Facebook ads because that's what people teach you, right? They teach you to go and buy a split landing page, quickly set up a landing page and do a test at Shopify, sell your product. People go to your product and they're like, "First off, I don't know who you are. I'm not going to give you my credit card information." There's no social proof and a lot of those tests fail because you buy Facebook ads, people don't know you. Rather than doing it this way, I suggest that you go where the people are already, as opposed to buying Facebook ads. Reach out to your friends and network and test the product this way because you have social proof with those people.
That's why I'm going to build my website right now as opposed to building Shopify and trying to rank my online store number one on Google. I want to build a website for the domain in WordPress and I'm going to widgetize a lot of functions so that if you want to get my online course, you may go to Udemy; if you want to get my books you can go to Amazon. There are so many different platforms. I'm not a technologist, I'm a content creator and strategist. I want to tap into those technologies, I don't want to build my own technology. That's my goal and hopefully it's helpful, Mike.
Mike: Yeah, all that strategy of just tapping into networks like Amazon. You get that initial boost and you're seeing other books that people bought and they start just doing the selling for you. It's pretty amazing and these networks are just incredibly powerful.
Matt: On the idea of compounding and of leveraging different networks for different formats, iTunes already has an audience for podcasts and Stitcher has an audience. You can run podcasts and have sponsors or whatever, make money this way. But the idea is that you compound everything. If you run a Udemy class, you promote your book. In your book you promote your Udemy class. On your podcast you promote both things. You can sell a package. Let's say, "You can get my book for $20, get my Udemy course for $100 and then you can get both my Udemy course and the book for–and then you can get five-hour coaching and additional content and maybe a retreat or whatever when there's a conference or networking event." You can increase the price to thousands of dollars. But you're still going to build on 98 percent on free content to get you to the website, build the community. One percent is content between $10 to $100, and then you have 0.9 percent of content you're going to convert is maybe a $500 product when you give out some of your time, some coaching, you bundle products, you offer a more customized solution, maybe consulting. And maybe you have this 0.1 percent when maybe you have this speaking gig or workshop that I do for corporations and events where I can charge a couple thousand dollars an hour, or whatever.
How to Rank on Google for Your Target Keywords
Mike: The one other thing I wanted to ask you is, you're talking about sort of dominating the niche. How do you decide what keywords to go after to begin with? There are big high-volume search terms that tend to be super competitive and there are sort of lower-volume search terms that are less competitive. How do you strike that balance? How do you evaluate and say, "I'm going to dominate this keyword"?
Matt: I'm just going to quickly say when you go to Google, there's predictive search. When you start searching on Google, Google will give you suggestions. If you start searching "how to publish a book on Amazon" and then they're going to give you suggestions when you're still typing, those suggestions are what people search for. Even if you don't know anything about keyword research tools, just go to Google and start typing.
Download this plugin called SEOquake or Moz plugin on a browser like Chrome. When you enable it, when you search for any type of keyword, you will see every listing on Google will have the page authority and their page rank from a zero to ten score. When you search for those keywords, you'll see how competitive the landscape is. If I see a lot of players like Pricelines and Amazons and Wikipedias with really high authority on their pages, I see that I don't have this chance. I want to create an environment which is more of a niche, more opportunistic. If you scroll all the way down on Google search engine result pages, or SERP as we call it, at the bottom you will see related searches. Those are also good keywords. Even if you don't know any tools, start there.
Second thing you're going to do is just go to Keyword Planner and put those keywords in and hit "get traffic estimates" and they're going to tell you how many people searched for it. Those numbers are not accurate, they're just estimations, but you're going to see if actually people search for it. For example, I chose 99 SEO Tools for 99 Cents for my next book title because it sounds cool, right? But some people search for "99 SEO." There are some websites like 99 SEO this, SEO that. For some reason, it's a win-win. Have those considerations. Keyword Planner.
If you want to go a little bit more advanced, SEMrush is a good tool. UberSuggest.org and Keyword Eye which gives you a visual type of bubbles or related keywords. There's also a keyword tool called Xovi, I think, which gives you a comparison between Google, Yahoo Answers, About.com, and looks at more areas of what people are actually searching for. And then Google Trends, which is what's trending so you can see some keywords that are trending high. That's what I usually look at.
—
Connect with Matthew Capala on Twitter. Listen to the entire episode on Itunes.